Announcing a New Partnership with Green Circle Salons
We have recently joined efforts with Green Circle Salons, a beauty waste recovery service that recycles and repurposes over 1 million pounds of beauty waste each year, thereby helping the salon and spa industry reduce its environmental footprint. As a member of Green Circle Salons, we have received a Carbon Neutral Certification which allows all of the unavoidable beauty waste generated by our day-to-day operations to be recovered and then recycled.
Although practicing sustainability has always been important to us, becoming a member of Green Circle Salons has empowered us to recover 95% of all beauty waste. This includes all paper, plastic and previously unrecoverable, hard to recycle materials; such as hair clippings, foils, color tubes, excess hair color, wax strips and all one-time use applicators and gloves. All of these items are collected daily by our team members, packed up in post consumer waste boxes and shipped weekly to a waste and recycling plant, totally offsetting all of the carbon created by Salon and Spa Venessa.
Want to know more about our efforts for carbon neutralization? Please ask any of our team members!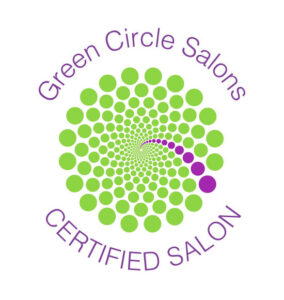 "We are thrilled that we can now offer carbon-neutral services to our guests. Which ultimately means, when a guest visits for beauty and wellness services, they can also feel good knowing that their hair cut, color or spa service was performed without contributing to global warming or the decline of our atmosphere," -Venessa Lanier